Food & Fun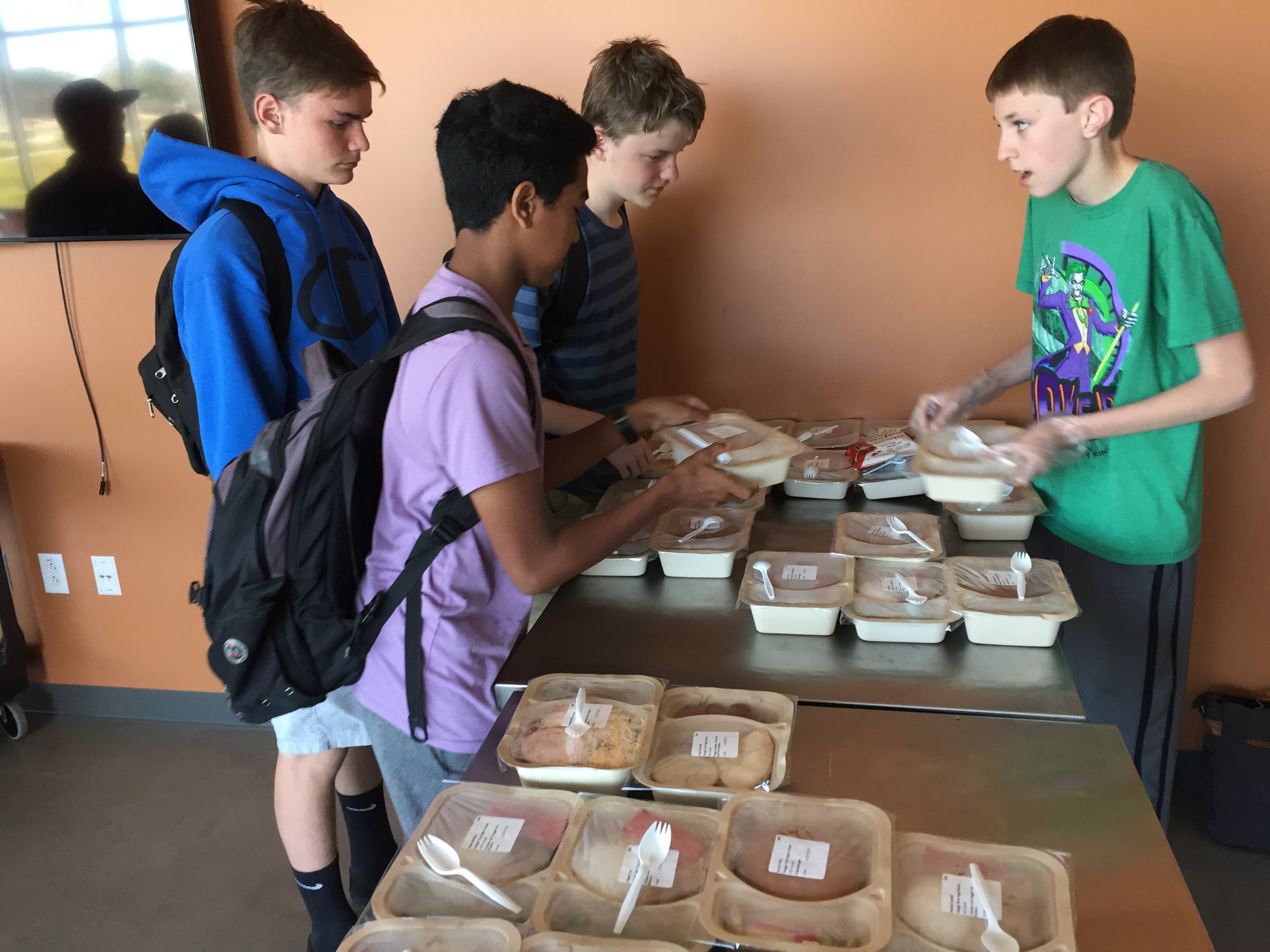 Hot lunch, smash ball, ping pong, club meetings, music, and games! The 30-minute lunch period is about food, a break in the day, relaxing and connecting with others.
Everyone stays on campus, and there are plenty of places to sit and eat on the patios alongside the Bay Trail. Students who bring a packed lunch are able to use microwaves in the cafeteria to heat food.
School Foodies offers a hot lunch program, cooked off-campus and delivered. It offers a choice of sides, so you can customize your lunch with many allergy and choice-friendly options. It arrives hot or cold with your name and grade, and everyone picks their individual lunches from students who organize lunch distribution.
Advanced lunch orders are placed online or using the School Foodies mobile friendly app.