Intersessions & Internships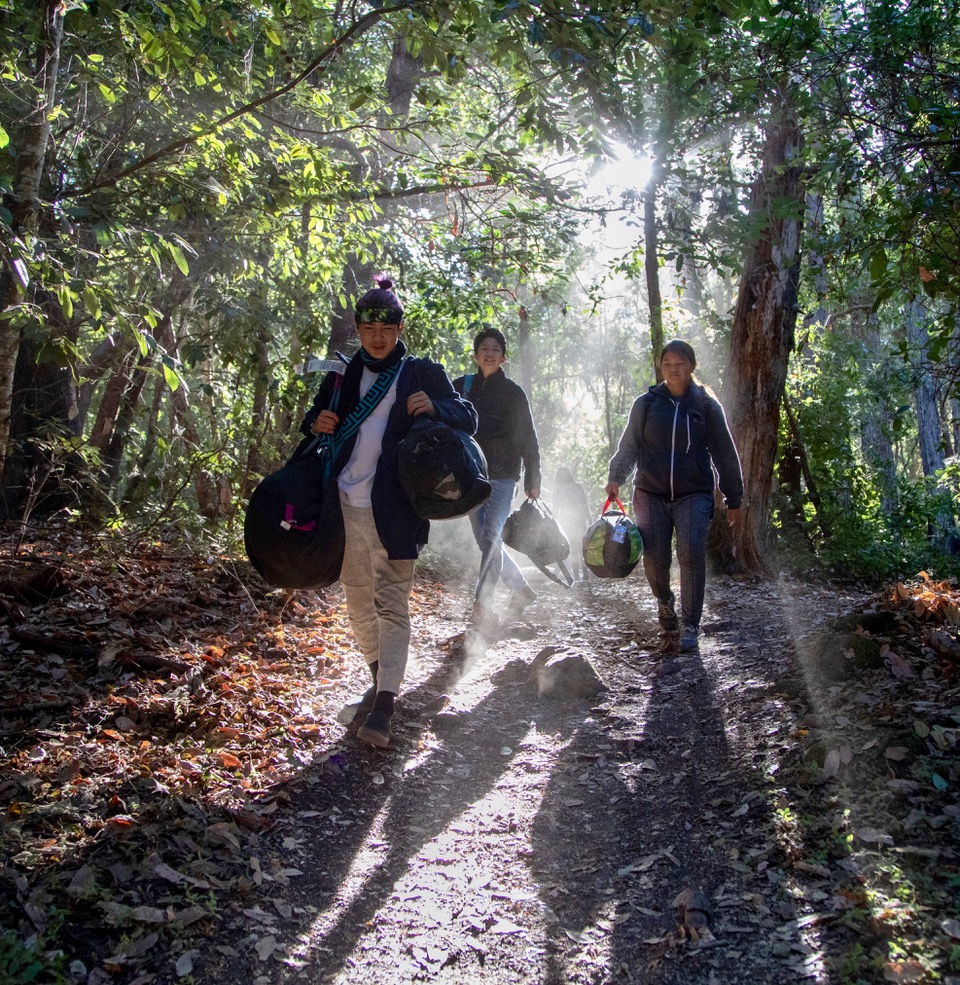 Learning Beyond the Campus
Design Tech has an academic curriculum that is graded and delivered in a learning cycle constructed to help you achieve mastery before moving on. It is also the mission of the school to enable you to go beyond academics — and the campus — to explore many different subjects during your four years of high school.
Intersession
One of the unique educational experiences offered to Design Tech High School students is the opportunity to participate in Design Thinking and Exploration classes during four, two-week periods during the school year.
Intersession classes are mandatory instructional time and they allow you to earn credits for graduation. This includes the the University of California Visual and Performing Arts (VAPA) requirement. Juniors and seniors may also complete internships during intersession.

Intersession helps students
explore new disciplines and industries

develop Design Thinking skills and mindsets

have a meaningful experience outside their daily school context

visualize their futures as productive and solution-finding members of the community
This website is largely the result of student engagement, including film production, photography and web design!
Design Lab
Design Lab is about learning how to create solutions to real challenges, such as new exhibits for Redwood Shores Library, refurbishing the reception area for Samaritan House, designing anti-theft devices, and creating 'wearables' - technology that you wear — like a 3D-printed soccer shin-guard that tracks the athlete's movement on the field, or a heart monitor in athletics gear. Topics are student inspired.
Explorations
Explorations are wide-ranging: training to be a lifeguard, mural painting, rock band, musical theatre, golf, photography, cooking at AT&T park, hop hop, martial arts, coding at Oracle, and presenting student innovations at Oracle Open World.
A few Explorations are mandatory for graduation, such as the University of California Visual and Performing Arts (VAPA) requirement. This is another way that d.tech incorporates arts on a deep level. Students also use Explorations to fulfill the State Health and Wellness requirement.
Internships
The Internship Program is offered to junior and senior students once they have demonstrated proficiency in their Design Lab classes.
Internships are highly encouraged. They allow students to share design thinking with the greater community, and promote knowledge in action.

Internships help broaden the student's scope, and inform potential career paths.

Students apply success skills and Design Thinking mindsets in every internship regardless of industry, or personal interest.